Iren launches its most ambitious project, a 10-year Business Plan that aims to design a sustainable future for its territories for the benefit of every community. A total investment of 12.7 billion Euro and a strategy consistent with the major challenges facing the country: decarbonisation and development of renewable energy, circular economy, energy efficiency and preservation of natural resources.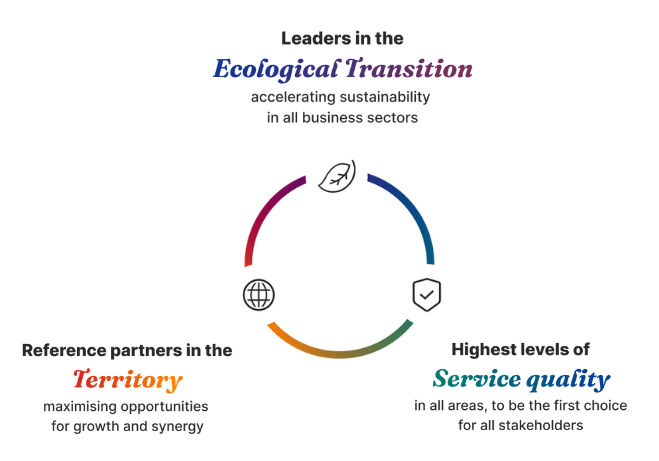 Strongly integrated with the sustainability strategy, Iren's industrial strategy is developed according to the guidelines of the ecological transition, the centrality of communities and people and is divided into five focus areas: decarbonisation, circular economy, water resources, resilient cities and people. 
Ecological Transition, Territoriality and Service Quality guide the action of Iren S.p.A.'s Business Plan. The three strategic pillars point the way to meeting the needs of citizens and territories, maximising the commitment to offering the highest quality standards while reducing environmental impacts.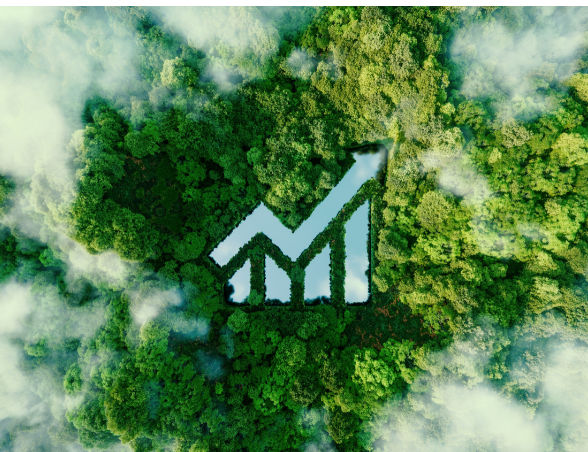 Iren's growth strategy is consistent with the main macro-trends in the sector: decarbonisation and development of renewable sources, circular economy, energy efficiency and safeguarding of natural resources.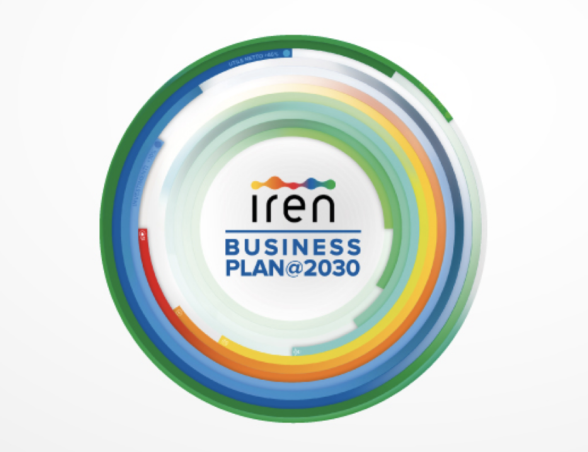 Iren's growth strategy is supported by an ambitious investment plan that sees a doubling of average annual investment over the last five years and a cumulative amount of 12.7 billion Euro over 10 years.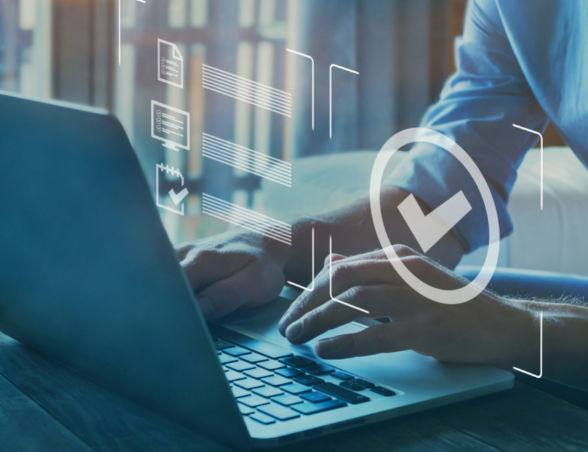 Iren aims to double EBITDA to 1.8 billion Euro in 2030, with an annual growth rate of 7% and a solid financial profile.
Despite the large increase in investment, the dividend policy has an estimated annual growth of 10% until 2025. From 2025, the dividend payout will be 50-55% of Group net profit.
The risk assessment mode is integrated, cross-cutting, dynamic and enhances the management systems already in place in individual business processes, starting with those related to fraud prevention, corruption, health, quality and environmental safety.
Iren Group's macroeconomic and financial events and any impacts on investment strategies.
Acquisitions and disposals 
In the Business Plan 1.8 billion Euro is dedicated to M&A and new tenders with the aim of supporting solid inorganic growth.
The history of published papers and presentations written over the years, enclosed in an archive.