Iren has 94 photovoltaic plants on the Italian territory for a total of about 140 MWp of installed power, divided between: Piedmont, Emilia-Romagna, Lombardy, Liguria, Apulia and Sardinia. In 2022, total energy production from photovoltaic sources is expected to be over 200 GWh. In addition to the above-mentioned plants, Iren has more than 100 rooftop photovoltaic plants, located on the roofs of Group and third-party buildings, particularly in Emilia-Romagna and Piedmont.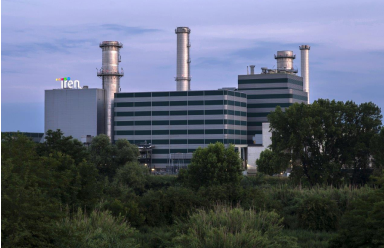 An environmentally

friendly solution for producing electricity 
In January 2022, the Iren Group signed a binding agreement for the acquisition from European Energy of 100% of the shares of Puglia Holding Srl, through its subsidiary Iren Energia S.p.A., thus obtaining ownership of the ASI Troia photovoltaic parks located in the Municipality of Troia in the Province of Foggia and of the Palo del Colle complex located in the Province of Bari.
The Troia plant, built in 2019, has an installed capacity of 103 MW, making it the largest photovoltaic park built in Italy to date and enabling an electricity production of around 150 GWh per year. 
 

Renewable energy at the heart of the Iren strategy
The development of renewable energy sources is at the heart of the Iren growth strategy, extended by the current Business Plan @2030 to 10 years, and in line with sector macro-trends such as decarbonisation, circular economy, energy efficiency and safeguarding natural resources. 
This plan is characterised by the development of renewable sources, solar and wind power, according to the generation park decarbonisation objective aimed at achieving the ESG Science Based Target certification, aiming at the target of 2.2 GW of new renewable capacity installed by 2030. The growth of photovoltaic and wind power is accompanied by the development of electrical storage, which is needed to provide the electricity system with regulation services to compensate for the intermittency inherent in renewable plants.